The Department of Humanities, Social Sciences, and Communication exemplifies Lawrence Technological University's College of Arts and Sciences' mission to foster creative minds and critical thinkers through effective teaching and real world experiences.

LTU offers you a substantial assortment of courses from:
Victorian and Modern Literature
Broadcast Studio Technique
Abnormal Psychology
Business Law

The diverse course work takes you beyond the classroom, whether it is a study abroad trip to Paris or the set of a newsroom – giving you the experience you need in today's competitive working world.
News
If you think popular music has grown angrier and sadder over the years, it's not just your imagination. It's science. A scientific analysis of popular music lyrics from the 1950s through 2016, conducted by a student and professor at Lawrence Technological University, showed that song lyrics have become both angrier and sadder since the 1950s.
Read more
Dr. Vivian Kao, Assistant Professor of Composition, has just published a new article in the journal Interdisciplinary Humanities. Her essay, "'Science, Technology, and the Human': Integrating STEM and the Introductory Humanities Course," presents a case study for the benefits and drawbacks of adapting a...
Read more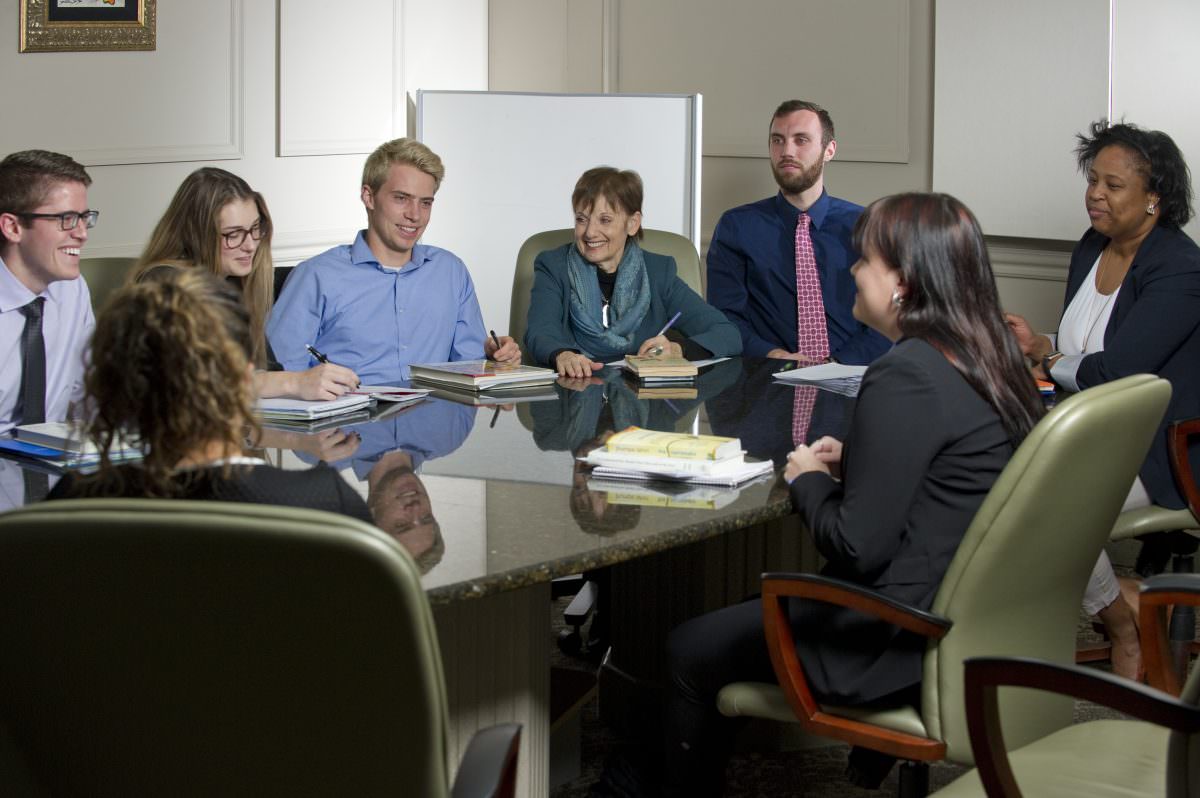 I am a technical communicator–a TC–a fact that came out because of a car accident. As I healed, I became very interested in how people learn, so I did a lot of reading on the side. When my business plateaued, I pursued formal education in business, but trying to listen to professors and read slides at the same time was exhausting, so I left school with a graduate certificate instead of an MBA.
Read more
LTU's Creative Art and Writing Publication, PRISM 2019, Submissions Wanted & Creativity Needed
Read more
As a designer, Sophia Brueckner is interested in the application of embodied cognition to interaction design, wearable technology, digital fabrication, generative systems, sound, and, as a technology antidote, painting.
Read more
High school students can use the latest media technology and learn from high-level media professionals in the next "Media Mash-Up" Saturday, Nov. 17 at Lawrence Technological University.
Read more
Explosive growth of nearly unregulated charter schools hasn't worked in Detroit, but a more regulated approach to charter schools replacing traditional public schools paid big dividends in hurricane-ravaged New Orleans over the past decade. That was the word from a nationally renowned school reformer from New Orleans, who delivered the ninth annual Harold Hotelling Memorial Lecture at Lawrence Technological University Monday night.
Read more
A new lecture series on the intersection of technology and the humanities starts Thursday, Oct. 11 at Lawrence Technological University.
Read more
Lawrence Technological University, in partnership with the Women of AT&T, hosted the second annual Girls in Future Technologies (GIFT) Day Saturday, Sept. 22.
Read more
Storyteller and Lawrence Technological University Professor Corinne Stavish personally knows what the devastating result of the Holocaust looked like
Read more